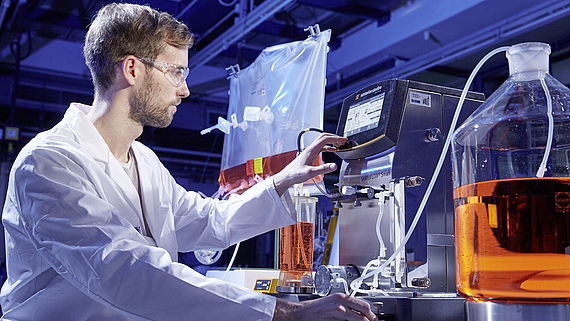 Under supervision of apl. Prof. Dr. Sascha Beutel the research group is conducting fundamental and applied research in the focal area of bioprocess engineering. In our research we are developing complete bioprocesses – from the isolation of genes of interest over the expression in bacterial hosts to the production, isolation and purification of the produced biomolecules. The addressed biomolecules are usually enzymes or otherwise active proteins. The enzymes are intended to be applied in food, aroma or scenting molecule production, e.g. for the production of flavonoids, or sesquiterpenes, wherein processes with isolated enzymes as well as wholecell-catalytical processes are in focus to facilitate cofactor regeneration.
Downstream processing and analytics – methods and technologies
We develop and investigate materials and methods for downstreaming suitable for the produced recombinant enzymes and their respective products. Therefore we are developing new analytical means and methods, as e.g. spectroscopic sensors for online-monitoring of OD, DO, pH in shakeflasks or novel methods for product quantification.
Further works are addressing the invention of new reactor systems as e.g. specific crystallisation reactors or novel photobioreactor concepts, or adapters for the application in disposable reactor systems or dosage modules for shakeflasks to facilitate fed-batch or pH-stat cultures. Furthermore, modern technology concepts as eg. IoT (internet of things), augmented reality or rapid prototyping is in focus of our studies to lift the lab into the 21st century.
Our research works are often carried out in close cooperation with the Scheper group as well as with various partners from academia and industry.
Learn more about our research
Bioprocess technology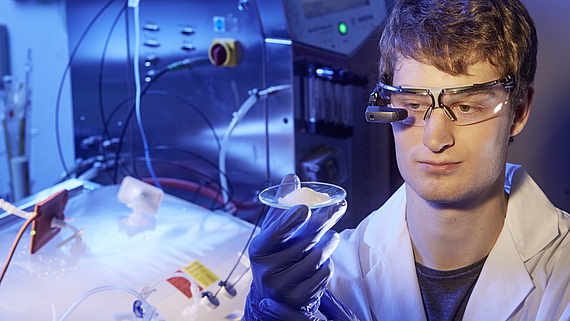 In bioprocess technology, different aspects of bioprocess development are dealt with. In addition to the control, regulation and optimisation of cultivation processes of bacteria, fungi and mammalian cells, investigations are carried out on enzymatic processes. Some of the laboratories and the pilot plant have SI approval so that work can be carried out with recombinant organisms of this safety level. Currently, organisms for the production of antibiotics, various enzymes, food supplements, cytokines, antibodies and vaccines are being studied in detail. Bioreactors (including single-use systems and ceramic hollow fibre reactors) up to 50 litre scale are available.
Downstream processing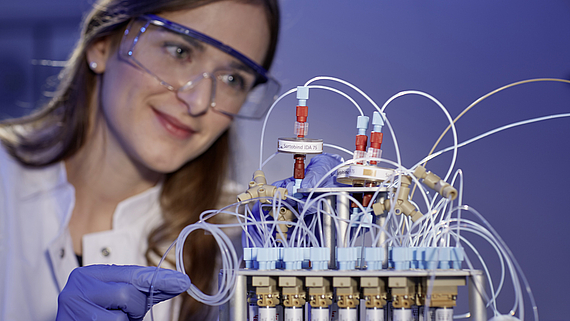 Downstream processing is one of the cost-driving factors in biotechnological production. The adaptation of new techniques or alternative materials is the focus of work here: Filtration, extraction, chromatography and membrane adsorber processes are available. Industrial processes can be reproduced from laboratory to pilot plant scale. The processing methods are tested, adapted and optimised with regard to their suitability for individual problems. Furthermore, new purification technologies are developed in close cooperation with industry, such as particle-permeable membrane adsorption processes or high-throughput screening processes for the rapid and precise determination of purification parameters.
Bioanalytics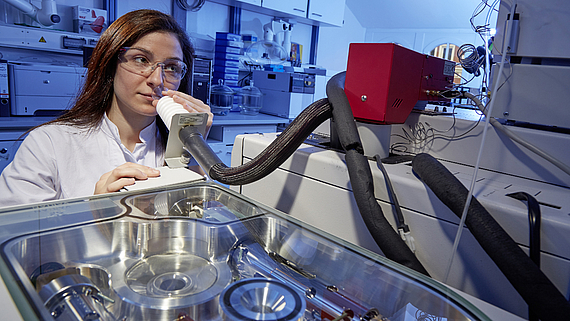 In the field of bioanalytics, the Beutel working group is dedicated to the development of bioanalytical methods such as the quantification of vitamin B12 in food or the identification of fragrances and flavours from recombinant production. Another focus is the development of sensors and sensor concepts, e.g. for online monitoring of pH, pO2 and OD, for fluorescence measurement of proteins, NADH or similar, or for the use of in situ microscopy in bioprocess monitoring.
Digitalisation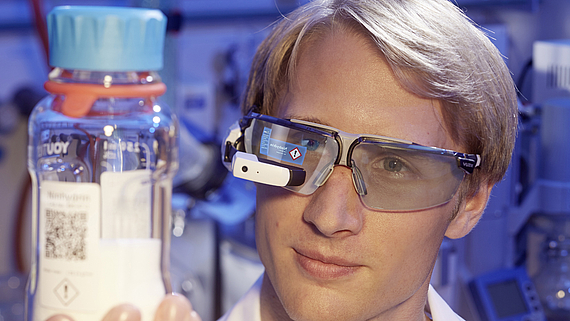 In the area of digitalisation, the Beutel working group is researching the realisation of interactive digitally supported laboratory infrastructure. In addition to the bidirectional integration of laboratory devices into a LIMS, this includes the entire process development and control on a digital basis as well as interactive collaboration with the digital infrastructure in the form of suitable interaction media, such as SmartGlasses, touch beamers or Smartspeakers.
Contact
apl. Prof. Dr. Sascha Beutel
Address
Callinstraße 3-9
30167 Hannover